Bible verses about sex in marriage is a topic that will always raise questions any day.
This is because the subject of sex is one of the issues people are most confused about on earth.
There are lots of myths and misunderstanding surrounding sex, especially as it pertains to marriage.
This has made many people in different cultures to see it as evil, while some see it as bodily pleasure that must be satisfied under any prevailing situation.
Many people are not even aware that God is interested in the subject of sex, not to talk of what God says about sex before or in marriage.
A lot have been said and practised concerning sex by people across the ages, some are totally abnormal and evil, while some are complete deprivation or disregard for what God has ordained for man.
As dirty as our society might have made sex to be, you cannot really talk about it, in the real truth, without mentioning God.
He is the one who gave man sexual organs, and put the desire for sex in him.
Fortunately for man, he has not left us without instructions on how to properly handle the issues of sex.
The major reason why sex has suddenly become a big problem for man today is because we fail to recognize and follow his instructions.
As a result of this what God ordaines for our good has now turned into a monster consuming many people, by sending them to eternal torment in hell.
The earlier we turn away from what the society has accepted as norm on this subject, and embrace what God has said the better for us.
This is the essence of this post – bible verses about sex in marriage.
Old Testament Bible Verses About Sex In Marriage
Therefore a man shall leave his father and his mother and hold fast to his wife, and they shall become one flesh. Genesis 2:24
This is a bible verse that confirms that sex is for married couples, not for living in, or unmarried partners.
A man leaving his parents means marriage, and joining to his wife to become one flesh connotes sex.
This came up right from Genesis chapter 2, and that is, from the beginning of God's dealing with man.
This means that, it is God's original plan, right from the beginning, it is not an after thought, or a kind of temporary arrangement.
It is still the same today.
From all these, it is not wrong to say that intimacy is one of the reasons why God instituted marriage.
And God blessed them. And God said to them, "Be fruitful and multiply and fill the earth and subdue it and have dominion over the fish of the sea and over the birds of the heavens and over every living thing that moves on the earth."Genesis 1:28
God ordained man to multiply, and fill the earth with his own kind.
It was a command from God that has to be obeyed.
Hence one of the reason for marital union is for procreation, which is not possible without sex.
This command was given to "them", that is, the man and the woman.
Right from the beginning, he created them as man and woman, because he knows they must be together to populate the earth.
That was why Adam could not find any wife among all the animals in the garden until God formed Eve from his rib and brought her to him.
And the man and his wife were both naked and were not ashamed. Genesis 2:25
God brought Adam and Eve together naked.
He wants the two of them to be attractive to each other, and have desire for sex for each other.
This may sound very ungodly, as we all know that God is totally against all forms of uncleanness and sin.
When it comes to nakedness or intimacy between a man and woman brought together by God, it is not a sin to enjoy intimacy.
As a matter of fact, it is a must for them to do it, otherwise they will not be able to fulfill God's mandate.
Let him kiss me with the kisses of his mouth! For your love is better than wine; Song of Solomon 1:2
Bible verses about sex in marriage talking about kissing, that is weird!
But it is not, it is what God ordained.
We can see that God is not totally against what we are doing, it is just the way we are doing them, outside his instructions that is totally unacceptable to him.
Every marriage counselor today will advice that married couple should not just jump upon each other to have sex, they should have some foreplay.
This is also supported in the bible, within the limit of what is not sexual perversions.
Husband and wife can express deep, emotional love for each other.
It is good, and it is godly.
Let your fountain be blessed, and rejoice in the wife of your youth, a lovely deer, a graceful doe. Let her breasts fill you at all times with delight; be intoxicated always in her love. Proverbs 5:18-19
Another unbelievable bible verses about sex in marriage!
God wants you to delight in having sex with your wife.
Envision it, fantasize about it, and enjoy it.
The only condition is that you can only do that with your legally married wife or husband.
It is unfortunate that many people desires the body of those they are not married to.
This is the lot of those who have given themselves to pornographic contents, and other sexually explicit materials.
From God's perspective, this is wrong.
Looking at the opposite sex, and lusting after their bodies, or longing to have sexual relationship with them is considered as adultery before God.
Look and desire the body of your spouse, let all your sexual desire be satisfied on her, and by her.
Drink water from your own well – share your love only with your wife. Why spill the water of your springs in the streets, having sex with just anyone? You should reserve it for yourselves. Never share it with strangers. Proverbs 5:15-17
Some people believe that having only one sexual partner is boring.
They connect body structures and beauty with sexual pleasure.
Once they see someone having the kind of body form their partner do not have, or with more sexual appeal they long to have sex with him or her.
Having multiple sex partners does not bring satisfaction, it only makes you to crave for more.
Your desire should not be to have it with as many as you can find, the bible calls it spilling the water of your springs in the streets.
That is what it is, you don't share it with strangers, you keep it for the person God has decided to pair you with.
The results will only be unending joy, and indescribable peace.
You shall not lie with a male as with a woman; it is an abomination. Leviticus 18:22
This is unique among bible verses about sex in marriage, because it talks about sex between people of the same gender.
That is, man to man which is gayism, and woman to woman which is lesbianism.
These are common practises today, and some people have found it as the only way they can get their own satisfaction in sexual union.
Some even believe that they are created that way, and that they cannot possibly have normal relationship with the opposite sex.
It is shameful that those who are into these are even doing it publicly, having same-sex marriage, and declaring themselves with pride that they are lesbians or gay.
These are abominations, and are not acceptable to God.
As a matter of fact, cities of Sodom and Gomorrah were destroyed by God as a result of this.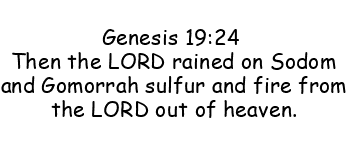 You shall not commit adultery. Exodus 20:14
Adultery is when a married person is having sexual relationship with another person that he or she is not married to.
It is so serious a sin that it entered into the ten commandments.
Adultery is so rampant in our society today that many people do not see it as anything wrong to do.
Whatever it is that has turned your marriage into a sexless marriage, whatever it is that is encouraging you to seek alternative solutions outside your marriage, never indulge in adultery.
It is evil, deadly, and condemnable before God.
No matter how alluring it may be, the end is always disastrous, both here on earth, and also in eternity.
Never commits adultery.
Enjoy life with the wife whom you love, all the days of your vain life that he has given you under the sun, because that is your portion in life and in your toil at which you toil under the sun. Ecclesiastes 9:9
Their is only one person on earth meant to be your spouse, as ordained by God.
If you can find her, the bible says you have found a good thing.
Getting a wife requires adequate preparation, maturity, prayers, and holy counsels.
It is not what you rush into, or handle anyhow, because you have only one chance to do it.
Once you are married, it is for ever till death separate the two of you.
This is the reason why you have to find that best person that you will spend the rest of your life with.
That is why she must have all the qualities you want, and satisfy you so well that you will not have any need to desire another person outside your marriage.
You must give it all it takes to make your marriage heaven on earth.
Read more:
What Does God Say About Divorce and Remarriage

What Does God Say About Living In A Sexless Marriage
New Testament Bible Verses About Sex In Marriage
But because of the temptation to sexual immorality, each man should have his own wife and each woman her own husband. 1 Corinthians 7:2
Marriage is ordained to solve the problem of sexual immorality.
That is if married people stayed within the limit of their marriage, and only engage in sexual acts with their legally married spouse.
Every person who is old enough should marry, and satisfy their sexual desires on their spouses.
When that is so done, they will not have any sexual appetite or lust for another person.
Illegal sex will not appeal to them.
Let marriage be held in honor among all, and let the marriage bed be undefiled, for God will judge the sexually immoral and adulterous. Hebrews 13:4
When you are married, you should see yourself as untouchable for other people outside your marriage, especially the opposite sex.
You should see relationship with the opposite sex who you are not married to as a no go area.
It is the honor you must give your marriage. Your body belongs to your spouse, and that of your spouse belongs to you.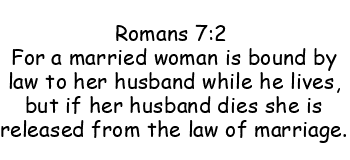 It is an abomination to give it to another person.
Therefore my judgment is that we should not trouble those of the Gentiles who turn to God, but should write to them to abstain from the things polluted by idols, and from sexual immorality. Acts 15:19-20.
Bible verses about sex in marriage that tell us that the instruction of God is the same for all people, customs, language, etc.
Abstain from all forms of sexual pollutions if you wants God to accepts you.
God will not take exceptions or excuses from anyone, his standard is the same for everybody, irrespective of their backgrounds.
For this is the will of God, your sanctification: that you abstain from sexual immorality; that each one of you know how to control his own body in holiness and honor, not in the passion of lust like the Gentiles who do not know God. 1 Thessalonians 4:3-5
This is the will of God, avoid or turn away from sexual sins.
You should be able to have control over your body.
You should not starve your body of sex unnecessarily. Do it with your spouse and have all the pleasure you need.
When the time to resists sexual lusts comes, you will not struggle much because your body has already been having a good dose of sexual satisfaction.
To the unmarried and the widows I say that it is good for them to remain single, as I am. But if they cannot exercise self-control, they should marry. For it is better to marry than to burn with passion. 1 Corinthians 7:8-9
Avoid everything that will make you to burn in lusts after the opposite sex.
It is not a healthy condition that you have to encourage.
Apostle Paul advises widows and singles to marry, to avoid that.
Learn how to channel your thoughts and desire to other things that are really profitable.
Sex is not food, you should not allow it to take control over your life or desires.
Flee from sexual immorality. Every other sin a person commits is outside the body, but the sexually immoral person sins against his own body. Or do you not know that your body is a temple of the Holy Spirit within you, whom you have from God? You are not your own, for you were bought with a price. So glorify God in your body. 1 Corinthians 6:18-20
These bible verses about sex in marriage are eyes openers, deep secrets that we must not fail to grasp.
All sexual acts outside marriage is considered as immorality.
A great sin before God because it is against one's own body, while other sins are outside the body.
Our bodies does not belong to us but to God, not only that, God wants to dwell in our bodies as his own temple.
That is why when you are commiting sexual sins, you are actually defiling God's temple.
God is holy, he hates those who defile his temple,hence he will make sure you cannot go unpunished.
The husband should fulfill his wife's sexual needs, and the wife should fulfill her husband's needs. 1 Corinthians 7:3
Husbands and wives are made for each other, hence they must satisfy themselves, and take pleasure in each other.
We all have different levels of needs in sexual desires, married couples should explore each others needs and strive to meet them.
This will ensure that there is no room for the devil to operate over the lives and marriages of such couples.
Do not deprive one another, except perhaps by agreement for a limited time, that you may devote yourselves to prayer; but then come together again, so that Satan may not tempt you because of your lack of self-control. 1 Corinthians 7:5
Prayer is good and compulsory for all children of God, especially for personal relationship and fellowship with God.
When a married partner wants to go for fasting and prayers, he has to seek the consent of the other partner.
That will enable the latter to hold his or her sexual urges in control for that period.
When the period is over, the two of them has to come together again.
This is the secret of maintaining our spiritual stand with God, and at the same time keeping our sexual tempo on, within the limit of what God allows.
All of these bible verses about sex in marriage are pointing to one major thing.
That is, God does not ordain sex to take place outside marriage.
When this happens, it brings down the wrath of God upon those who are involved.
Remember, sinners will not go unpunished.