Bible verses about money and greed will help you to overcome one of the major problems man has always battle with – love for money.
Many people don't understand what money is, and how it should be handled, hence they use most part of their lives to pursue and search for it yet without getting it.
Some people have also turned money to an idol that they worship consciously or unconsciously.
Greed and love of money go together, they ensnare and enslave people so deceptively that many do not understand they are in bondage until they find themselves in the grave, and in a state where they cannot do anything about the situation anymore except to wait for judgement from God.
Read more: How To Receive God's Blessings: 12 Powerful Points
The Bible Verses About Money and Greed That You Need to Know
These bible verses about money and greed will set things right for anyone who cares to know the mind of God about how to handle money.
Never Love Money
He who loves money will not be satisfied with money, nor he who loves wealth with his income; this also is vanity.

Ecclesiastes 5:10 (esv).
Money is good, but the love of money is bad. It is the love of money that drives people to commit evils like prostitution, robbery, cheating, fraud, etc.
When a man has greed for money, he can go to any extent to get it without minding the consequences.
The unfortunate thing is that the love for money always make the victims to crave for more, and yet they will not be satisfied.
This is what has made many people to become slaves to money. They believe that success is in amassing wealth, hence they launch themselves into senseless search for money.
It is not the amount of money that you have in your bank account, or your net worth that determines how successful you are, but the lives you are able to affect for good.
Jesus Christ lived a very short life; without money, house, and material things yet he was able to change the whole world for good.
Thousands of years after his death, lives are still being touched by his teachings, and the power in his name.
Avoid the Snare of Money
But those who desire to be rich fall into temptation, into a snare, into many senseless and harmful desires that plunge people into ruin and destruction.

1Timothy 6:9 (esv).
This was a warning from Apostle Paul to Timothy.
The message is clear enough, there is danger ahead for anyone who desires to be rich, hence all ambitious people should take caution.
This does not mean that we should not be ambitious, or that we should not desire to be rich, but we must not make that our utmost desire.
What shall it profit you if you become the richest man on earth, and after your death you go to hell? All your money will not be able to buy you a place of good rest after your death.
When you seek wealth according to God's way, and you allow Him to guide you into what He has ordained for your life, then you will escape the temptations and the destructions that love of money can bring.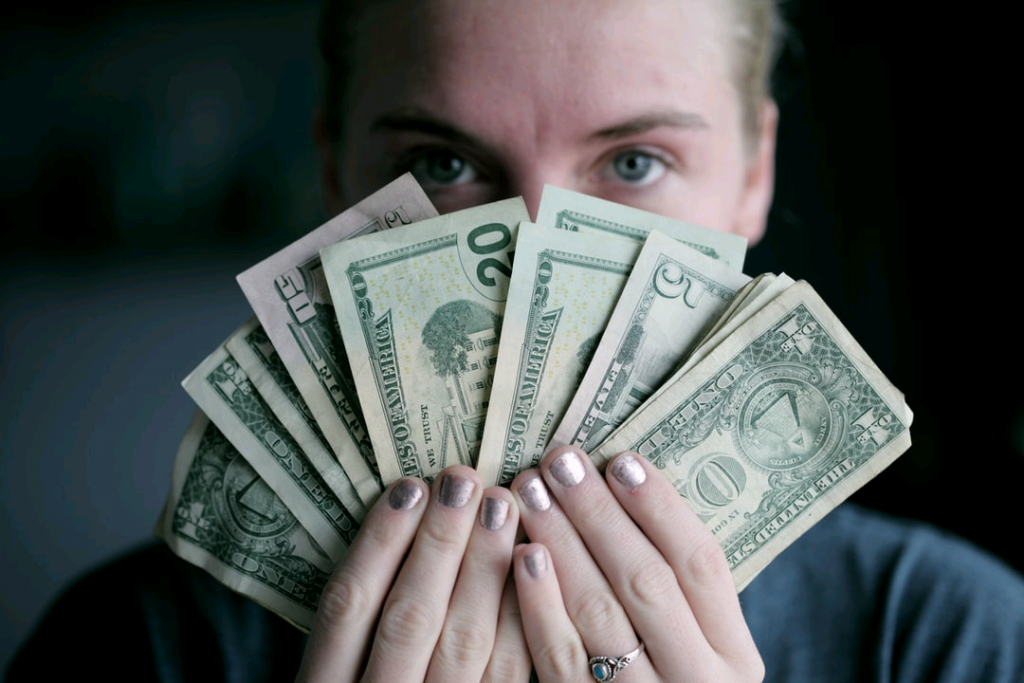 Guide Against Covetousness
And he said to them, "Take care, and be on your guard against all covetousness, for one's life does not consist in the abundance of his possessions."

Luke 12:15 (esv).
Covetousness is the main focus of most of the Bible verses about money and greed in this post.
The Bible calls it idolatry, because it completely takes over the life of its victims.
The story of Achan is a perfect example of a life of covetousness (Joshua 7:1-26).
He heard the warning and the curse already pronounced by the representative of God – Joshua, yet he went ahead to steal those items.
The greed in him did not allow him to fear God. He dared God and suffered the consequences with his entire family members.
Further Reading: Top 10 Bible Verses About Trusting God's Plan
The Root of All Evils
For the love of money is a root of all kinds of evils. It is through this craving that some have wandered away from the faith and pierced themselves with many pangs.

1 Timothy 6:12 (esv).
Anyone who loves money will wander away from faith. Money is a master and God is also a master, and the Bible says no man can serve two masters.
Naturally, one would think that money brings satisfaction, because with it you will be able to acquire all that you need, but this kind of satisfaction does not last, it only makes you to want to have more.
It also leads to envy, hatred, and lies. When you trust in money you lose faith in God and disregard his rules.
When King Saul newly became the king of Israel, he was fully obedient to God and was fighting His battles, but after he became powerful he disregarded the instructions of Samuel the prophet of God and arrogated powers to himself. This made God to reject him.
Don't Lose your soul in a bid to acquire wealth, power, or fame.
No Profit, No Gain
For what does it profit a man to gains the whole world and forfeit his soul?

Mark 8:36 (esv).
Love for money has made some people to lose their soul, because they used their lifetime to seek for money instead of seeking the salvation that God has ordained for man through the death and resurrection of Jesus Christ.
Bible verses about money and greed do not teach that having money is evil, but when we put all our attention on getting wealth, and we do not give any room for God to operates through us, nor live our lives to please Him then it becomes a problem.
The Bible talks about a certain man who suddenly became prosperous in his business, and he sat down to plan how he would enjoy his wealth. Luke.11-16
His plans were good but he never acknowledged God nor gave Him thanks for the prosperous life that he now enjoys. Unknown to him, God would call him home that night and all his acquired wealth that he had labored for would go to other people.
There is no profit in acquiring wealth without regard for God, because when you die, you shall be permanently separated from your wealth.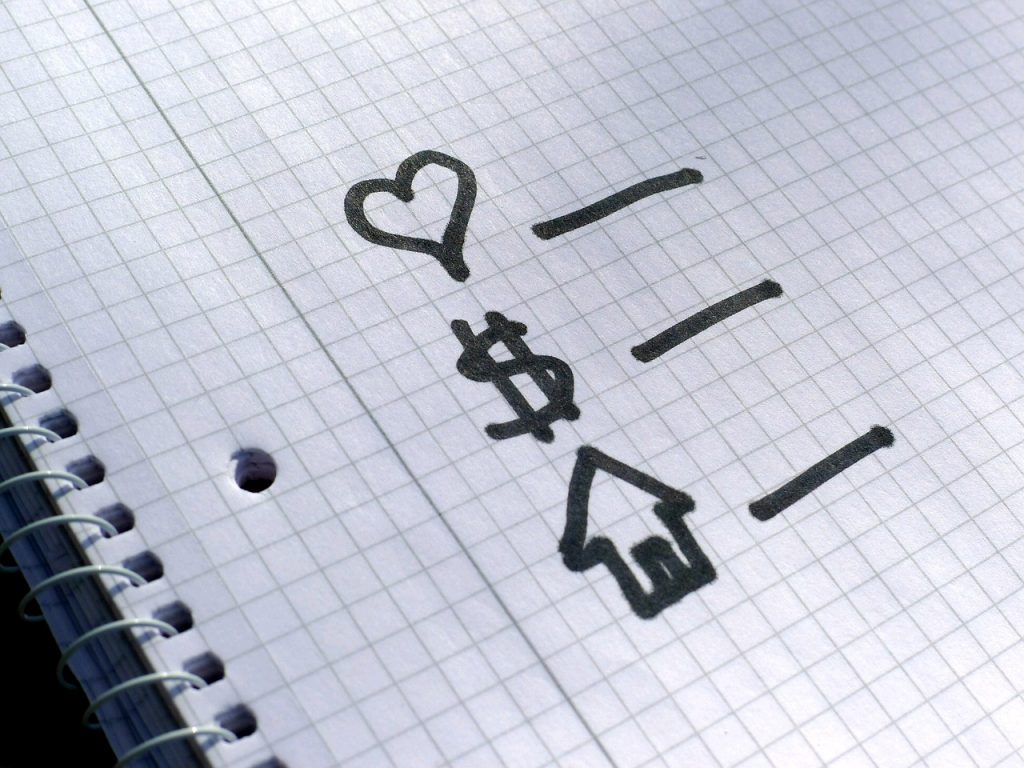 Keep your Treasure Where it is Safe
Do not lay up for yourselves treasures on earth, where moth and rust destroy and where thieves break in and steal, but lay up for yourselves treasures in heaven, where neither moth nor rust destroys and where thieves do not break in and steal.

Matthew 6:19-20 (esv).
There is nowhere in this world that is completely save. With the increase in knowledge in the area of information technology and cyberspace, it has been proved that even the most secured banks are not actually secured.
Anywhere you may keep your money or assets, excepts they are not the targets of robbers, there is no guarantee that they are actually safe.
These bible verses about money and greed are telling us about the futility of trying to keep our wealth in a safe place here on earth.
You may not lose your money through robbers, but what if there is a fire outbreak, natural disaster like earthquake, bomb blasts, etc? What if you lose your life?
These are some among the common things that can make people lose their possessions or their lives, here on earth. They are causes of disasters and losses that no one can prosecute.
Shun Ungodly Wealth
Wealth gained hastily will dwindle, but whoever gathers little by little will increase it.

Proverbs 13:11 (esv).
Wealth gained hastily could mean wealth acquired through dubious or questionable means; cheating or stealing from others, taking advantages of people, or capitalizing upon their ignorance and thereby robbing them of their things or trampling on their rights.
God frowns at such ungodly acts, hence King Ahab took the Naboth's vineyard and killed him in the process, God sent prophet Elijah to deliver his judgement to him, and tell him the destructions that await his children. 1Kings 21:1-16.
Any wealth or assets acquired in an ungodly way will not last, God encourages and blesses hard work.
He said we should learn hard work, dedication, and diligence from the ants, and stops being lazy. Proverbs 6:6.
Never Crave for Money
All day long he craves and craves, but the righteous gives and does not hold back.

Proverbs 21:26 (esv).
The mysteries in Bible verses about money and greed surpasses human understanding.
People will reason that to acquire wealth one need to crave and desire for more, after all it is what we desire more in our thoughts that we attract to ourselves.
In God's own way, He wants us to give; it is in giving out and not hoarding that we attract our own wealth. That is a mystery from God, and it works.
Giving can be liken to sowing, whatever you sow does not come back to you the same way you have committed it to the earth, it will bring forth plenty of it's kind.
This is a key part of the law of prosperity which can never fail.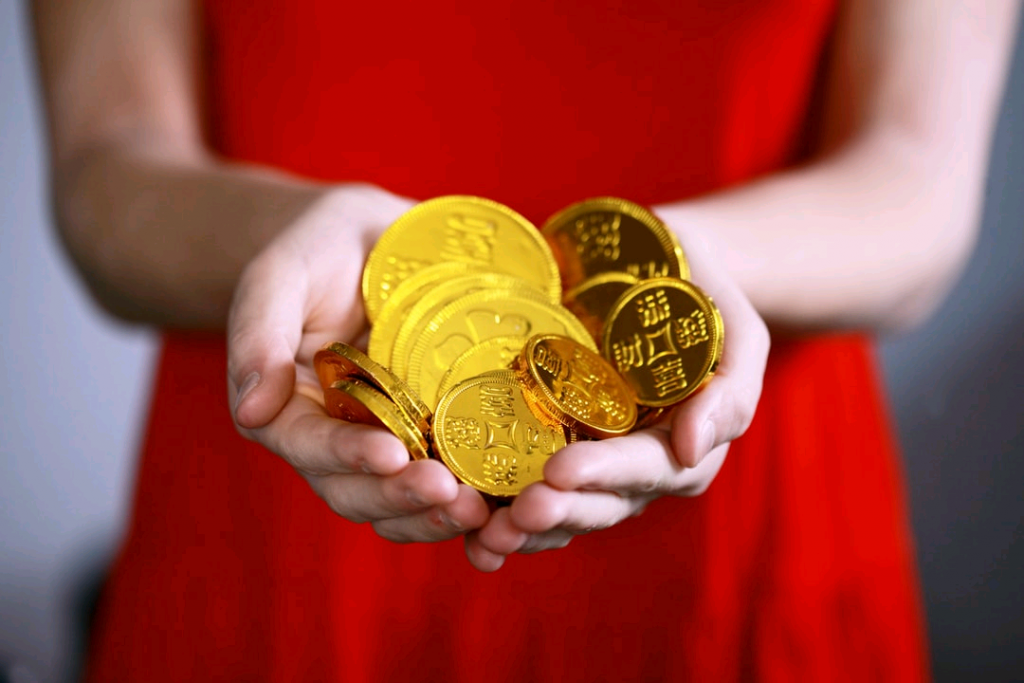 Naked you Came, Naked you Will Go
As he came from his mother's womb he shall go again, naked as he came, and shall take nothing for his toil that he may carry away in his hand.

Ecclesiastes 5:15 (esv).
When you came into this world you came with nothing, naked and lonely you were until you were washed and cared for, know that you will go back the same way.
No one can take whatever he has acquired in this world with him when he dies.
The only thing you will go with are the works you have done; the results of what you have used your life to do.
Remember this, it is appointed unto man once to die and after that judgement follows. Hebrews 9:27.
Further Reading: Top 25 Bible Verses About Trusting God in Difficult Times
Toiling is Vain
Do not toil to acquire wealth; be discerning enough to desist.

Proverbs 23:4-5 (esv).
Never toil because you want to be rich, that is not the reason why you were created.
You were created as the image of God to give him pleasure, not to acquire wealth. Revelations 4:11.
The Lord who brought you into the world has the capacity to take care of you, and He can take care of you and yours.
Like other Bible verses about money and greed have instructed, stop worshipping money, surrender to the will of God and commit your ways unto Him.
He will give you what you desire together with peace of mind.
Let God Help you
Incline my heart to your testimonies, and not to selfish gain!

Psalm 119:36 (esv).
You may find it difficult to put away fleshly desires in your heart, especially on acquiring wealth.
The Psalmist experienced something similar, hence he cried unto God to tune his heart to His words and not to selfish gain which is vanity.
The word of God is far more important to our lives than money. Man does not live by bread alone but by every word that comes from God. Matthew 4:4.
When you have the word of God and follow it's instructions closely, you will become prosperous, even more that those who have turned money to be their God.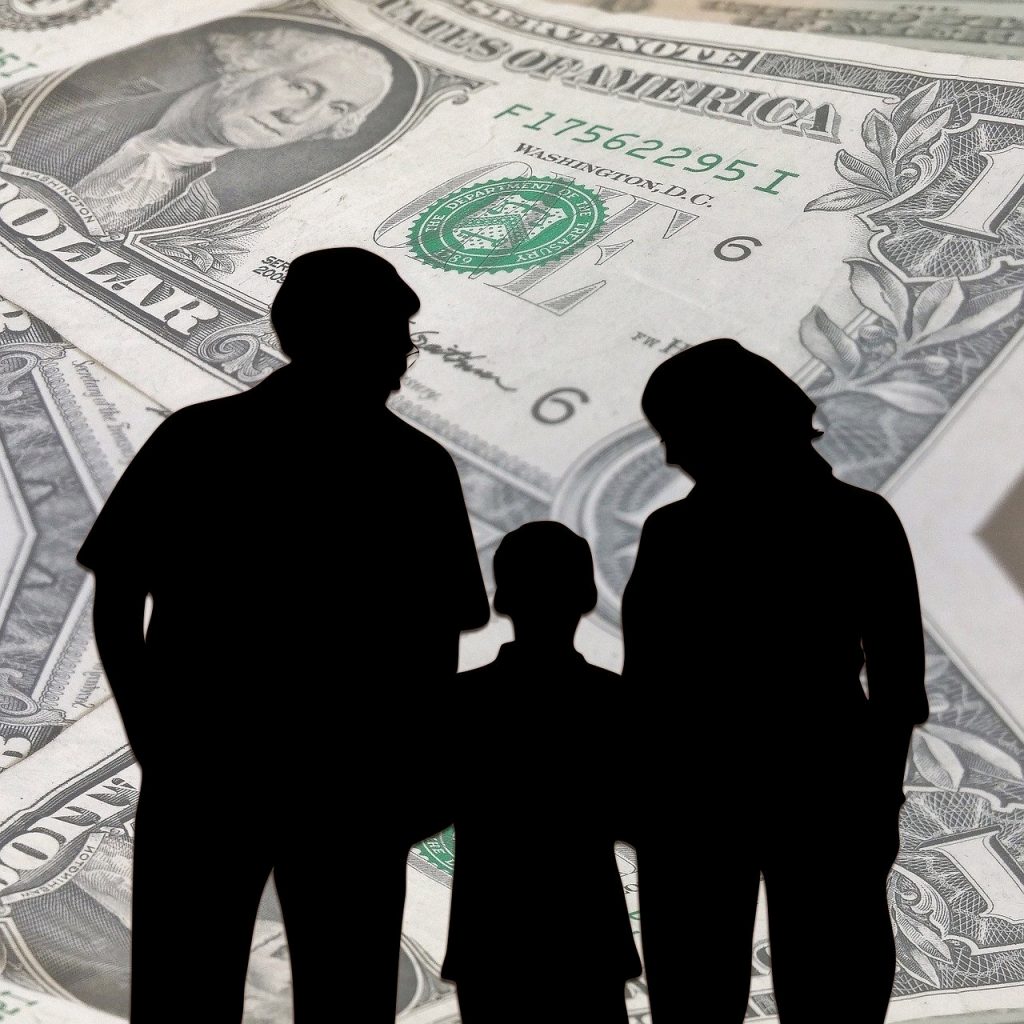 You Can't Serve Two Masters
No one can serve two masters, for either he will hate the one and love the other, or he will be devoted to the one and despise the other. You cannot serve God and money.

Matthew 6:24 (esv).
God and money are two powerful entities, and no one can serve them both.
Some people think they are smart, hence they use one hand to hold unto God and the other to material things.
Jacob was like that too. He used every opportunity to cheat on his brother and was getting away with his supplanting life.
He met his match in Laban his uncle who changed his wages ten times as a result of cheating on him.
It took God's special intervention to save him at the end.
Get Rid of Bad Members
Put to death therefore what is earthly in you: sexual immorality, impurity, passion, evil desire, and covetousness, which is idolatry.

Colossians 3:5 (esv).
Greed and other ungodly acts are from within, they come from the nature that we inherited from Adam – the sinful nature.
Until you put this nature to death, they will continue to manifest in your daily life, pushing you further away from the plans of God for your life.
You must kill greed; that nature that always want you to have everything you set your eyes upon for yourself, whether it is right to do so or not.
Note what all the Bible verses about money and greed here are saying; the crave for money and material things must be stopped if you must get fulfilled in life.
Do Not Be Deceived
Or do you not know that the unrighteous will not inherit the kingdom of God? Do not be deceived: neither the sexually immoral, nor idolaters, nor adulterers, nor men who practice homosexuality, nor thieves, nor the greedy, nor drunkards, nor revilers, nor swindlers will inherit the kingdom of God.

1 Corinthians 6:9-10 (esv).
Greed is mentioned among other sins as what will not make people to inherit the kingdom of God.
That is a serious matter indeed. Whatever will stand between you and the kingdom of God should not be allowed in your life.
You can only enjoy your wealth for a few years, and when you die you cannot take it with you.
The kingdom of God is an everlasting inheritance which God Himself has ordained for those who will follow Him. It is everlasting and devoid of all the evils that are prevalent in this world.
Think twice before you take decisions to continue on the path of greed and selfish acquisition of wealth, the end is always terrible.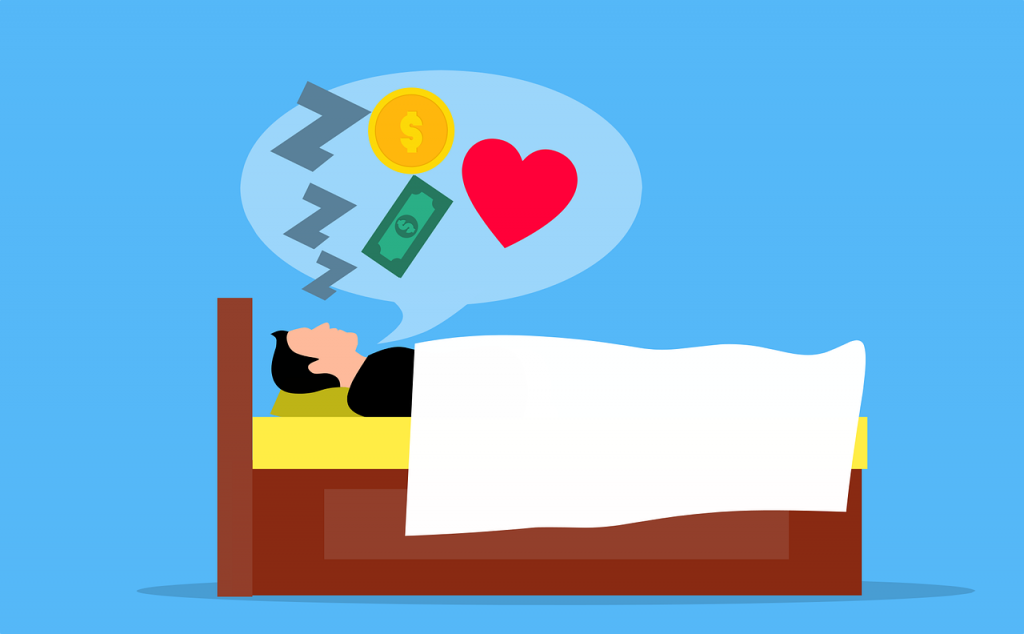 Covetousness is Sin
You shall not covet your neighbor's house; you shall not covet your neighbor's wife, or his male servant, or his female servant, or his ox, or his donkey, or anything that is your neighbor's.

Exodus 20:17 (esv).
Apart from the warnings you will find in other Bible verses about money and greed, this specifically came from the commandment God gave to the children of Israel.
Whatever God has not given you is not yours, hence do not put your eyes to it or desire it in your heart.
Though Solomon was a wise man, covetousness made him to desire more women than he can ever need.
He set the record as the only one who married 300 wives and 700 concubines, but at the end these women turned his heart away from God. 1Kings 11:4.
He started well but ended very badly, all because of greed.
When the wise hear instructions they make haste and take all diligence to follow it, hence they escape all evils that would have come upon them should they refuse the instructions.
These Bible verses about money and greed are for our admonitions. Anybody can fall into the snare of greed particularly when it involves money.
The present global economic
problem which came as a result of Coronavirus pandemic is not helping matter.
Many people are trading away valuable things in their lives in exchange for money, including their faith.
In a time like this, these Bible verses about money and greed can help you to keep yourself from being trapped by the deceitfulness of riches.
Study them, and put them to use in your life.
Bible Verses: How Important Are They?
How To Pray With Bible Verses And Get Results
How To Receive God's Blessings: 12 Powerful Points
Is It A Sin To Wear A Cross Necklace As Christian Identity
The Top 9 Bible Verses About Finding True Love