How to ask God for forgiveness when you keep sinning should be a high-priority question for you if you are actually looking for how to be free from your besetting sins. In addition to getting answers to this question, you will also need to know, accept, and implement some biblical truths which will be revealed to you in this article.
The Origin of Sin
If you have been struggling with sin, know that you are not alone in the battle. Every living person that you see is going through the same problem.
The Bible tells us in 1 Peter 5:9 that all of us are going through the same affliction of being tempted by Satan, who has vowed to separate us from God and make us continually sin against Him.
The Bible encourages us to resist him steadfastly.
Before you start to search for how to ask God for forgiveness when you keep sinning, you need to first understand the origin of sin, and how we all found ourselves in this mess that has enslaved the whole of humanity from the time that man has started living on earth.
It all started with Adam and Eve, the first human God created on earth. According to Genesis 1: 26-31, God gave them perfect earth, He even created a special garden for them called the garden of Eden, where they never needed to struggle before eating, where they were meant to live comfortably.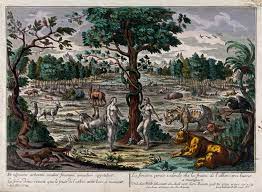 The garden had everything one could wish for.
Everything was going on well until Satan came one day and tempted Eve to eat the fruit that God commanded them not to eat. She ate and gave the same to her husband.
God was angry with them. He cursed them, and sent them out of the garden, putting angels with a flaming sword to watch the location of the garden so that they will not be able to return back there.
The Effects of Sin
As insignificant as what Adam and Eve did, it permanently transferred the authority and dominion that God gave to man over the whole creation to Satan.
Satan instantly became the god of this world, and man became his slave.
From the time that Satan rebelled against God in heaven, he had one mission, to steal, to kill, and to destroy. John 10:10.
He set out from the moment he took over the authority from Adam and Eve, to make man the enemy of God, by tempting man to sin.
Adam reproduced his sinful nature in all humanity, to the point that every man born of a woman became a sinner from conception.
For all have sinned and fall short of the glory of God. (Romans 3:23 ESV)
Apart from separation from God which had been right from the time of Adam, sin also brought other terrible consequences like sicknesses and diseases which have ravaged humanity under different names like the black plague, ebola, corona, fever, etc.
Many cases of demon possessions were recorded in the Bible to show the extent of how far the devil has gone with his mission. He has gone as far as taking possessions of the souls and spirits of man so that he can be in total control of his destiny.
The major reason why you should seek diligently how to ask God for forgiveness when you keep sinning is that it leads to eternal damnation.
This is the most terrible experience anyone can imagine. It means burning in the unquenchable fire of hell for timeless eternity.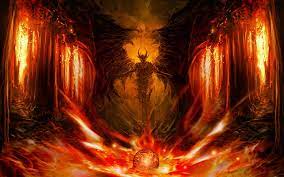 That is the end of all sinners and the end of everyone who keeps sinning without seeking a solution to it.
How to Ask God for Forgiveness when You Keep Sinning Uncontrollably
The following are Bible verses that assure us of forgiveness from God. God does not delight in the death of sinners, rather He wants us to repent of our sins, and He has made all the provisions for that.
If you have been looking for how to ask God for forgiveness when you keep sinning, go through all these Bible verses and you will find an answer.
You will discover the mind of God concerning sinners, and the promises He had made for their redemption.
Psalm 103:12 "As far as the east is from the west, so far has he removed our transgressions from us."
Hebrews 8:12 – For I will forgive their wickedness and will remember their sins no more.
Ephesians 1:7 "In him we have redemption through his blood, the forgiveness of sins, in accordance with the riches of God's grace."
1 John 1:9 "If we confess our sins, he is faithful and just and will forgive us our sins and purify us from all unrighteousness."
Daniel 9:9 "The Lord our God is merciful and forgiving, even though we have rebelled against him."
Isaiah 43:25 "I, even I, am he who blots out your transgressions, for my own sake, and remembers your sins no more …"
Isaiah 1:18 "Come now, let us settle the matter," says the Lord. 'Though your sins are like scarlet, they shall be as white as snow; though they are red as crimson, they shall be like wool.'"
Micah 7:18-19 "Who is a God like you, who pardons sin and forgives the transgression of the remnant of his inheritance? You do not stay angry forever but delight to show mercy. 19 You will again have compassion on us; you will tread our sins underfoot and hurl all our iniquities into the depths of the sea."
Hebrews 10:17 "Then he adds: "Their sins and lawless acts I will remember no more."
Jeremiah 31:34 "For I will forgive their wickedness and will remember their sins no more."
What Is Salvation According to The Bible
The Role of Jesus in Forgiveness of Sins
In the Old Testament, God commanded the children of Israel to offer sacrifices for forgiveness of their sins.
The high priest who had been ordained by God will carry the blood of the animal that was sacrificed to the holy of holies where the altar was located.
He will sprinkle the blood on the altar, carry out all the other services commanded by God, and plead for the forgiveness of the sins of the people.
This happened once a year.
In the New Testament, things changed. God brought in a new covenant sealed with the blood of Jesus because the blood of the animals sacrificed in the Old Testament cannot bring real deliverance from sin, it can only cover it.
The blood of Jesus is the perfect fit for the total redemption of man because it met all the requirements laid down by God. It was offered once when Jesus died on the cross of Calvary.
It is the blood of a sinless being, hence it is pure enough to take away the sin of man. This is the reason why Jesus is the only person qualified to play the role he played in our lives.
No other person has the attribute of being a sinless creature, because all have sinned and come short of the glory of God.
It is through the blood of Jesus that was shed that God can forgive sin. Anyone that comes to Him on the basis of that blood, and in the name of Jesus will not only get the attention of God but will get full forgiveness from all sins.
Forgiveness for your sins centers around Jesus, the lamb of God that was slain. If you are still keen on knowing how to ask God for forgiveness when you keep sinning, Jesus is the key that you need.
The Bible says his blood cleanses from all sins. 1 John 1:7. No matter how terrible the sins you have committed, when you come to Jesus, your sins will be washed away, and God will forgive you.
The Bible further confirms that there is no other name under heaven given to man through which we can be saved except the name of Jesus. Acts 4:12.
God has set him for your salvation.
Who Is The Father Of Jesus Christ God Or Joseph
Practical Steps That Can Deliver You From Bondage To sin.
These steps are your answers to the question of how to ask God for forgiveness when you keep sinning.
You must diligently carry them out if truly you want to be free from slavery to sin.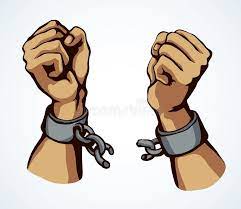 1. Acknowledge that you are a sinner.
This is the first step that you have to take. If you do not see yourself as a sinner it means you are not agreeing with God over the issue of sin. It means you are not accepting God's solution to the matter.
It is this realization that will prompt you further to ask God for His help. Look at those things that are written in Galatians 5:19, they are the works of the flesh, the sins that we need to repent from, apart from that which we inherit from Adam.
Since God's solution is more spiritual than physical, you must open up your mind completely if only you want to know how to ask God for forgiveness when you keep sinning and get the deliverance that you need.
2. Ask God for forgiveness.
God understands when we sin, He knows that it is the nature that we inherited from Adam, and we cannot but sin.
This is the reason why God will not condemn sinners, and why He provides the solution Himself – Jesus who died for the sin of man.
One good thing about God is that He is ready to forgive anyone who comes to Him for forgiveness. He is faithful and just to wash away sin and remove all our past records, but if you do not open your mouth to ask Him to forgive you, He will not do it.
3. Believe in the finished work of Christ on the cross.
The last statement made by Jesus on the cross before he died was "it is finished," meaning that he had concluded all that is needed for the redemption of man, and that man does not need to be under the bondage of sin anymore.
That is still true today. What Jesus did on the cross was a permanent solution which no one can change.
You must believe this if you actually want to be free from sin, for in it lies your salvation.
You are no more required to make any sacrifice or give a special offering, but to believe in what Christ had done and accept it, so that you can be a partaker.
"The Bible says to them that received him, gave he the power to become sons of God." John 1:12.
It sounds foolish for you to believe in someone who lived and died somewhere in the Palestine area thousands of years ago, and to make him your Savior, but that simple and foolish faith is what you need if you actually want to know how to ask God for forgiveness when you keep sinning.
The Bible says God used the foolish things to confound the wise of this world. Many people across the world, and across the ages have obeyed this instruction and they have testified that it is true.
4. Accept your new status.
After giving your life to Christ, you become a new person entirely. You are no more the person you used to be before taking the step.
It is true that nothing has changed in your physical appearance, a lot has taken place in your spiritual identity and status.
You should have an understanding of the assurances of salvation as written in the following scriptures.
1 John 5:12-13
He who has the Son has the life; he who does not have the Son of God does not have the life. These things I have written to you who believe in the name of the Son of God, so that you may know that you have eternal life.
John 5:24
"Truly, truly, I say to you, he who hears My word, and believes Him who sent Me, has eternal life, and does not come into judgment, but has passed out of death into life.
Jude 1:24
Now to Him who is able to keep you from stumbling, and to make you stand in the presence of His glory blameless with great joy,
Romans 8:16
The Spirit Himself testifies with our spirit that we are children of God,
Hebrews 7:25
Therefore He is able also to save forever those who draw near to God through Him since He always lives to make intercession for them.
John 10:29
My Father, who has given them to Me, is greater than all; and no one is able to snatch them out of the Father's hand.
John 6:47
Truly, truly, I say to you, he who believes has eternal life.
Read, and meditate on those Bible verses, and let their meaning sink into your subconscious mind, because that is your new status.
You must disregard whatever you used to know and believe about yourself that is contrary to what God is saying, for they are no more true, and they have never been.
Your old man who used to exhibit such characters had been crucified with Christ. The new you is a new creature in Christ who does not have such characters anymore.
This is a major step for you to take if you want to know how to ask God for forgiveness when you keep sinning.
You need to keep this in remembrance always and make it a daily affirmation until it permanently sticks into your subconscious mind.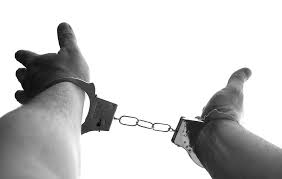 5. Pray for grace.
Jesus told some people in the Bible to go and sin no more. John 5:14-15. This means you have the power in you to stop sinning if you want to.
As a matter of fact, once you give your life to Christ, sin does not have the power anymore to force you to disobey God.
If you sin thereafter, it is because you want to do so. It is a choice that you want to make the moment you commit the sin.
To get the power to stop sinning, you have to pray. Prayer will make the grace of God which you need to abound towards you, make you strong from within to resist every temptation that will come your way.
Tell God in prayer how weak you are against the sin besetting, ask Him to come to help you overcome the temptations coming to you.
To make your prayers more effective, set aside time to fast and seek the face of God diligently.
It is a matter of life and death; you either stop sin in your life now, or it stops you from inheriting eternal life.
6. Resist the Devil.
Satan or the devil is the one that always brings temptations to us.
The Bible says we should resist him steadfastly, meaning that if he comes hundred times in a day, we should resist him hundred times.
That is not a big thing to do because Jesus had already fought the battle and gave us the victory. Our boldness to try and face the devil at all is in the understanding of this truth.
How do you resist the devil? By rejecting the evil thoughts he is bringing to your mind, and affirming the truth of the word of God.
The Bible says if we can do this effectively, he will flee from us. James 4:7.
Conclusion.
You only need to get forgiveness from God once and believe from that moment forward that you have been forgiven.
You don't need to keep doing it because you feel that nothing has changed.
Salvation is by faith, not by feeling. After you are saved, make up your mind never to go back to your sins.
Now that you know how to ask God for forgiveness when you keep sinning, go ahead and take the steps and obtain your freedom, and if you have done that already, keep yourself on track.