How to hear God's voice when making a decision is a skill that we all need in life. It is good to know the mind of the Lord concerning an important decision you want to make. It means such a decision will be a perfectly right one.
Making a decision is not an easy task, especially when there are options that you have to choose from, or when you are under pressure.
One important truth you must come to terms with is that the Almighty is interested in everything that has to do with your life. He wants to be part of your decision-making so that He can guide you into the life that He ordained for you.
He said, "my thought for you is not of evil, but of peace, to give you an expected end." Jeremiah 29:11. If you know how to receive God's voice when making a decision, then you will escape evils that had been planned against you, make rapid progress in life, and enjoy constant victories in all areas of life.
David in the Bible was a man who knew how to discern God's mind when making a decision. He will always consult God before taking any step, no matter how urgent or simple the decision may be.
When King Saul died, and the elders of the land of Judah came to him and said he should be their king, David did not jump on the offer, rather he consulted the Lord, and asked whether he should follow them or not.
He told him to go that He will be with him. David spent only 6 months as the king of Judah, and within that time God ensured that all the opposition that can arise from the household of Saul were silenced permanently. With that, David became the king of the nation of Israel.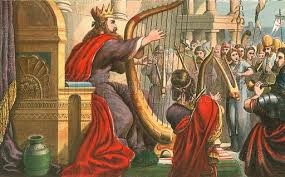 God is the only one who knows everything about your future, if He is the one guiding you, He can make all things work together to favor you.
Recommended reading:
How Do God Speak To Us And How to Hear God's Voice When Making A Decision
If you want to hear God speaking to you, you must know how He speaks to people.
God doesn't speak anyhow, there are ways established in the Bible that He used to communicate with the people of old, that is the way He is still speaking today.
God is the same yesterday, and today, and forever, He has not changed a bit. He can speak to you the way He spoke to others in the past.
The following are ways that God had used to speak to people.
Through audible messages. Acts 10:13.
God can speak to you audibly so that you hear Him the way you will hear a fellow human speak to you.
The revelation of the Lord came to Peter at a critical moment in his ministry. God wanted to show him his plan for the gentiles so that they too can partake of the salvation brought by Jesus's death and resurrection.
God did the same to young Samuel in the temple when He wanted to establish a relationship with him.
Through revelations and visions Acts 16:9.
God can open your eyes so that you see into the spirit realm, or you receive an instant knowledge of something that had happened in the past, or that is happening presently somewhere, or that will happen in the future.
Paul got a message from God through this medium when he did not know where to turn to as God kept refusing him to preach in some places where he wanted to.
He never taught of going to Macedonia, but the people there had heard about his ministry, and what God had been doing among other gentiles, and they prayed unto God to extend the same privilege to them.
God showed one of them praying to Paul in a vision and he knew instantly that God wanted him to go there.
Through sure word of prophecy. 2 Peter 1:19
A word of prophecy is a declaration that comes from God through His anointed ministers.
Usually, this is someone who does not know you, nor what you're going through, but will come to you and say "thus says the Lord…"
This is what hearing God's voice when making a decision that has to do with your future is all about.
Many of the prophets of the Old Testament were used to declare prophetic messages to people, but you can also receive this for yourself.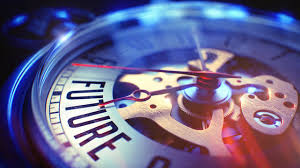 Through dreams
This is the commonest way through which God speaks to people, because everybody dreams.
Through a dream, Jesus was saved from death that would have claimed his life when he was still an infant.
God told the wise men through a dream not to go back to Herod who was waiting to hear from them where Jesus was so that he can go there to kill him. Matthew 2:12-23.
God also told Joseph through dreams to take Jesus out of the territory under the rulership of Herod as he planned to kill all children who were below two years old so that he can kill Jesus.
He succeeded in carrying out his mission, but Jesus had escaped.
After Herod died, God told Joseph again to go back as the one who seek the life of Jesus had died. Dream a common occurrence, is a powerful and sure way of getting divine messages..
Through the word of God
God can speak to you through His word, especially if you love the scriptures, and habitually read and meditate in it.
God can make the word to minister to you directly as you read it, in a way that you will know that God is speaking to you.
Daniel discovered through the word of God written by prophet Jeremiah that the captivity of the land of Judah was supposed to last only 70 years, then God will take them back to their land. Daniel 9:2.
He got the message and went to God in prayers and fasting because the appointed time was almost reached as at the time he saw the prophet's writing. God responded with signs, wonders, and greater prophecies.
Recommended Reading:
Top 18 Comfort Bible Verses About Grief And Sorrow Explained
Top 25 Bible Verses About Trusting God in Difficult Times
Characteristics of God's Voice
It brings peace.
Though going by a few descriptions of God's voice in the Bible as a roaring thunder, whenever He wants to speak to man He does it gently, so that we don't get too frightened and run from His presence.
It is a still small voice
It brings peace
Many people miss the voice of God when He tries to speak to them because they are expecting a loud, booming, or ground-shaking voice.
It does not contradict scriptures
God will always speak what is already written in the scriptures all the time. He can never contradict His word.
The word of God is the most authentic authority for confirming whatever you feel that God had revealed unto you.
Any time God wants to help you understand, He will lead you to the Bible and show you where what He had revealed to you is written.
He can also make you hear a sermon or teaching from a minister of God quoting a Bible passage that addresses that issue you want confirmation on.
In all of these, the Spirit of God in you will give you a sign to make you "know" you are receiving a message from God.
To be sure you know how to receive God's solution when making a decision, any message you receive that contradicts the word of God is not from God.
No fear or confusion
The voice of God is not forceful, neither does it terrifies. He speaks with love so that we can know that He loves us and wants our wellbeing and prosperity.
He is not the author of confusion so He cannot speak to confuse you, or make you look miserable because you are at loss concerning what to do.
All of the above are characteristics of God's voice that are recorded in the Bible. As much as you want to hear the Lord's voice when making a decision, you need to know that it takes practice before you can perfect hearing from God.
You may make some mistakes when you are just starting, but don't be discouraged, just learn from your mistakes and then move on.
The first time that God called Samuel he didn't know who was calling, he ran to Eli the high priest three times before the old man told him it was the voice of God.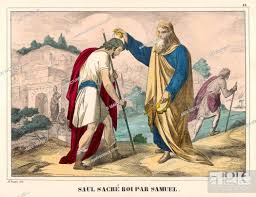 Samuel grew up to become one of the greatest prophets in Israel who the Bible says God did not allow his words to drop to the ground. He did not only know how to communicate with Him, he became His spokesman and kingmaker.
How To Hear From God (Practical Steps)
How to hear God's voice when making a decision is an art that you can develop as you take the following steps
Build Up Your Spirit Man
Hearing from God is meant for the spiritually matured. Though God would love to speak to everybody if possible, because of obvious spiritual immaturity, many of us don't have what it takes to hear from Him.
Just like when you keep quiet before a small child because no matter how you try he will not understand you, God has a lot to speak to many people, but He cannot, because they will not understand.
You need to build a personal relationship with God by surrendering your life to Him. Just acknowledge your sins, ask Him for forgiveness genuinely from your heart, and you are done.
That will open a channel of communication with God because the Holy Spirit will come to dwell in your heart, and will facilitate your communication with Him.
Wait On The Lord
As a child of God, you would need to fellowship with Him often, particularly if you want Him to speak to you.
If you check the Bible, you will realize that God spoke to many people when they were fellowshipping with Him. That is when they were worshipping, praising, and praying to Him.
This is called waiting on the Lord, especially when you add fasting to it.
When you are fasting, your flesh is weak because it lacks physical nourishment, but your spirit man is very strong and can easily connect with God.
Pray In The Spirit
That is, pray in tongue. This is another great privilege given to the children of God, whereby they can pray in a heavenly language.
The Bible says we know not how to pray effectively, but the Holy Spirit helps our infirmities. Romans 8:26. This is what happens when you pray in tongues.
The Spirit of God will package your prayer in a way that it cannot but be answered, and launch it straight to the throne of God. It will reach its destination because it is unstoppable.
At such a time spirit will connect with Spirit, and you can receive messages from God easily.
You can ask God for the ability to speak in tongues. It's meant for all children of God. You can receive it with faith, as it does not depend upon your spiritual attainment or your age in the church.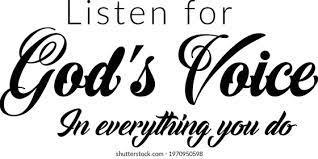 Stay Away From Sin
This is key. It is the number one thing you should start doing if you want to know how to discern when Christ is speaking to you.
Sin blocks the channel of communication with God. If He had been speaking to you before, and you put your hand in sin, He will stop.
Ask king Saul, when he disobeyed God, He blocked all the channels through which the king used to hear from Him; dreams, the priests, prophet Samuel, etc.
Eventually, Saul resorted to consulting a witch which led to his final destruction.
If you cherish hearing from God keep away from sin as much as possible. The farther you are from sin, the more receptive to the voice of God will you be.
Don't Force God
Maybe I should say don't force yourself to hear from God, because no one can force God.
If you have already determined in your heart what you want to see or receive, then God promised to answer you according to the idol in your heart. Ezekiel 14:1-4.
To know how to listen to God's voice when making a decision, come clean, and without any self-made solution in your heart.
Remember that God can see into your heart, He will surely know the state of your heart and determine whether to answer you or not.
It is good to know how to hear God's voice when making a decision, but you have to pay the price that is required to get to this level.
15 Top Bible Verses About Money and Greed with Commentary
16 Best Bible Verses About Teaching Children in God's Way
6 Best Bible Verses For Marriage Blessings Any Couple Would Wish For
6 Top Bible Verses About Sexless Marriage That Can Work Wonders
Biblical Christian Teachings